Skip to content












Not Your Average Dock Fan
Power Breezer SKY actually cools the air using atomized evaporative cooling
Perfect for Trailer Loading & Unloading
Protect workers from extreme heat conditions inside trucks and trailers
Sturdy, Durable Design
Power Breezer SKY is made from heavy duty materials and quality electronics
Atomized Evaporative Cooling
Cool the air without the need for
No Filters or Pads Needed
No replaceable media is required
Simple Installation
Our expert team can help you choose the best configuration for your facility
Proven Technology
Some of the largest businesses in the world own Power Breezer SKY
Save Floor Space
The SKY stays out of your way while effectively cooling loading areas & trailers
Quality Support
Our team is responsive and ready to help when you need us!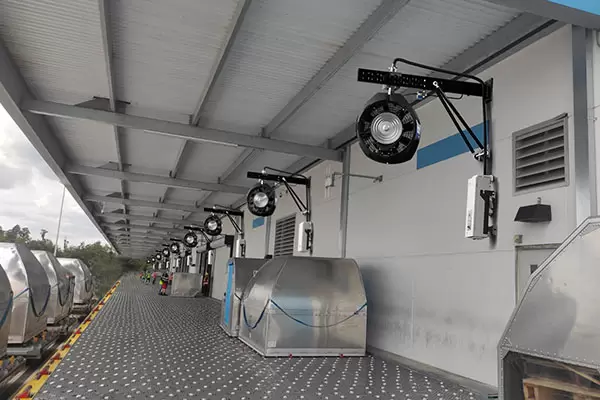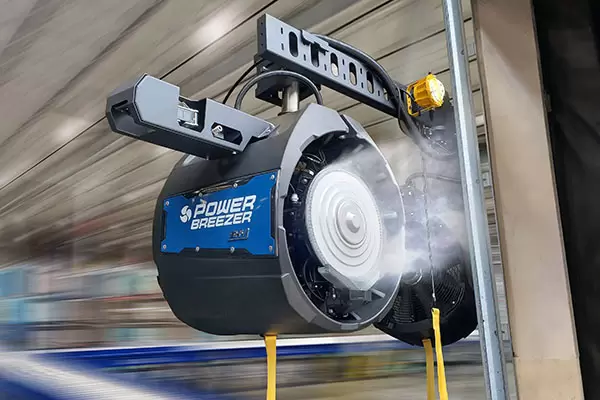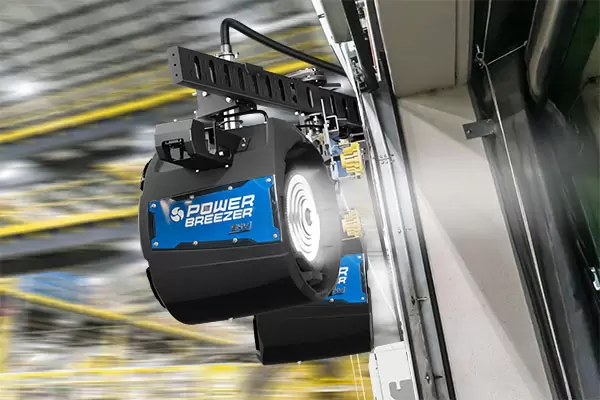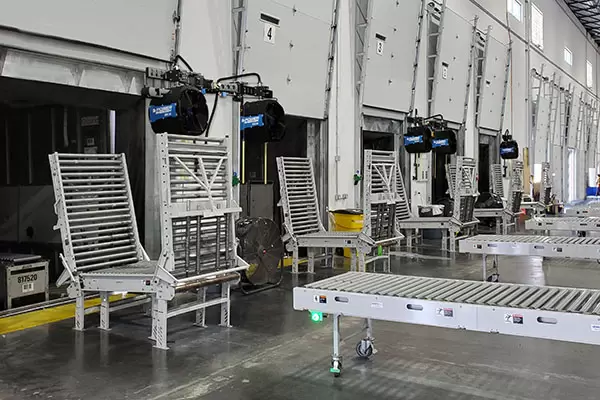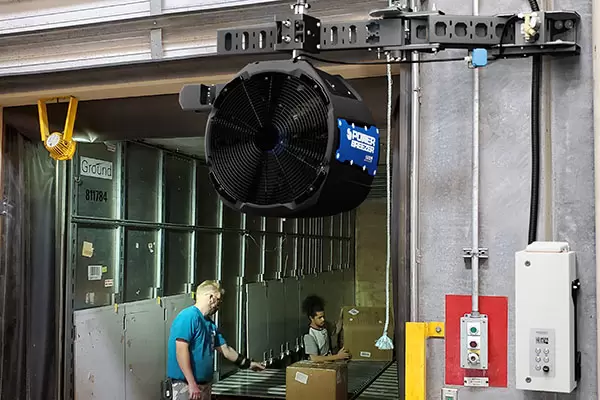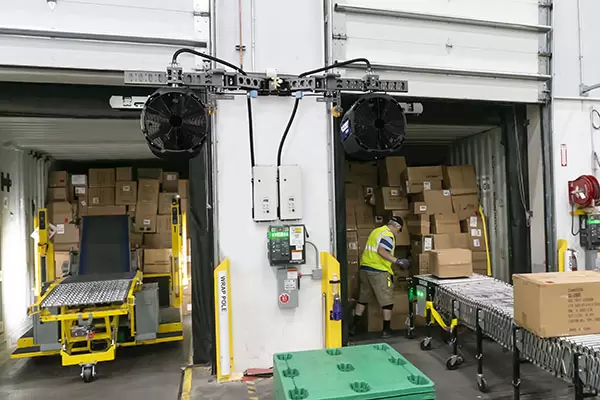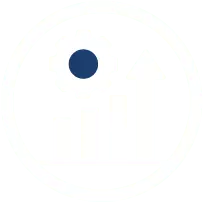 Reduce Mistakes
There is a 42% increase of mistakes when the temperature jumps from 80F to 90F then again 400% when 95F! Reduce Attrition
When it's hot workers experience higher levels of fatigue and an increased chance of heat related injuries. Increase Productivity
When you're hot your performance is reduced due to increased breaks and the need to rest. Create Safer Environments
Safety is #1 - it's important that troops have the proper tools in order to complete their mission, including heat mitigation in harsh environments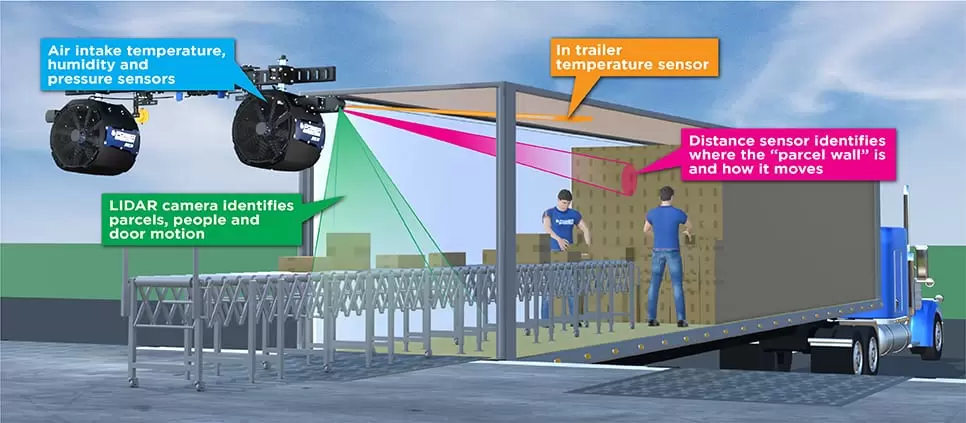 Loading Dock Fans for Safety and Performance
Loading and unloading in docked trailers can be dangerously physical work. Loading dock fans are used to circulate the air, which can help make these intense conditions more manageable. They are not all built the same though. Depending on the environment, common loading dock fans just blow around hot air and don't actually cool the space.
Atomized evaporative dock fans, such as Power Breezer SKY, are capable of actually lowering the temperature, and providing much needed relief for workers – keeping them more productive and working longer hours without risking heat exhaustion. This is done by passing water through an atomizer which is evaporated and controlled using smart technology, sensors, and data to cool trailers quickly and efficiently.