Skip to content
Used By Major Teams
Football, basketball, soccer, and more - Our fans or everywhere!
Require NO Filters or Pads
Unlike a swamp cooler, our systems cool the air without the need for expensive replaceable media.
Durable and Portable
Can be used indoors and outdoors for warehouses, loading docks, events, construction, and other commercial uses
Oscillating Head
Move cool air 60 degrees for astounding coverage area - Perfect for stadiums & arenas
Line of Sight Cooling
With up to 100 feet of range in any direction
Used By The U.S. Military
Power Breezers are common sights on Military Bases across the globe
Long Run Times
With an integrated 85 gallon tank, Power Breezer systems can run up to 72 hours without refilling (in certain conditions)
Prevent Heat Stroke
Protect your players from extreme heat with Power Breezer
WIN MORE
Teams that manage their heat exposure will be more effective and win more!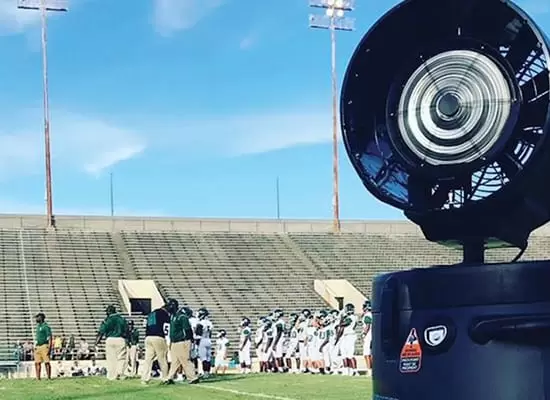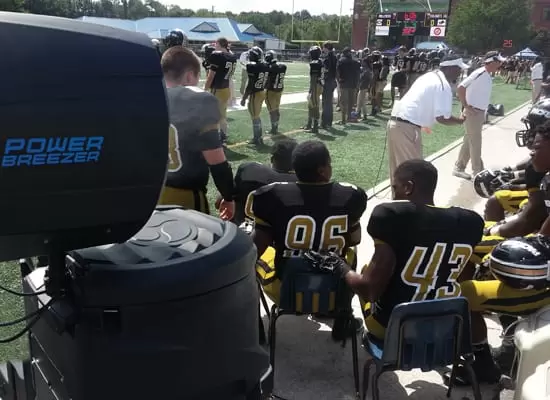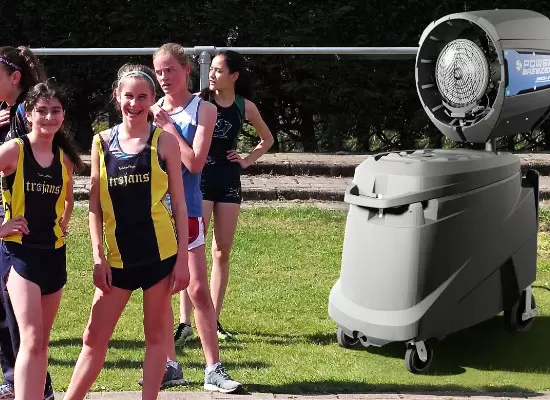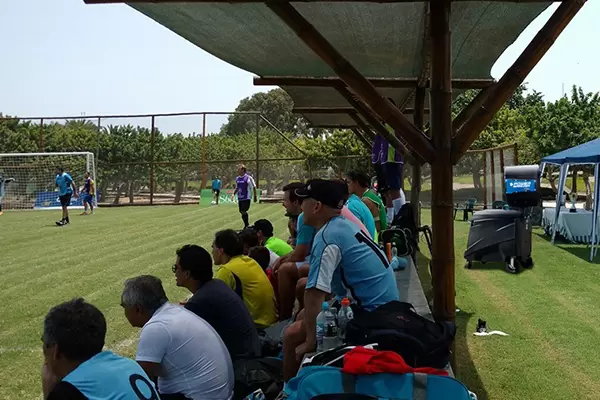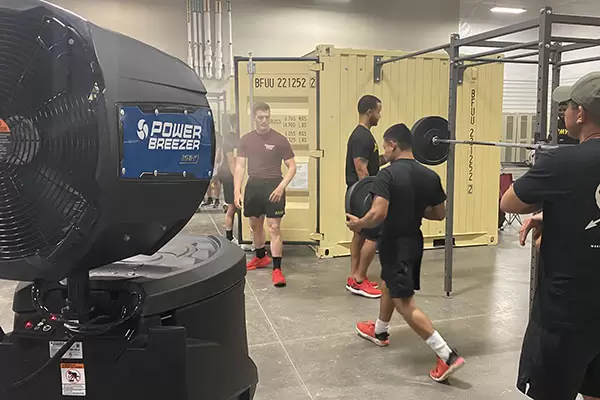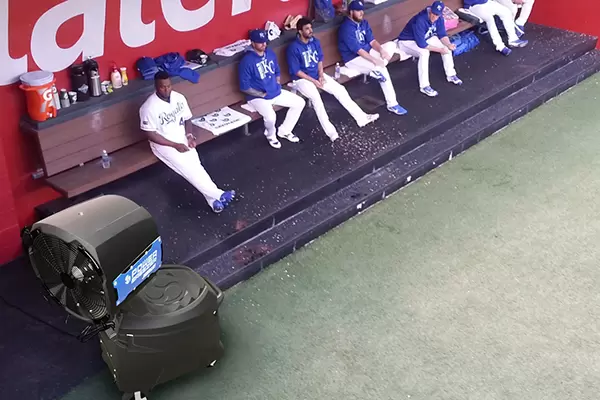 Power Breezer mobile atomized evaporative sideline fans are the worlds most rugged and advanced portable sideline fans on the market. Able to blow mist up to 50 ft. and wind up to 100 ft using it's oscillating head, Power Breezer cooling systems are perfect for cooling indoor and outdoor spaces .  All mobile Power Breezer Atomized Evaporative Coolers can oscillate up to 60 degrees.
What is a Power Breezer Sideline Fan?
Power Breezer sideline fans work by evaporating water in order to increase humidity and therefore lower temperature. When water evaporates, it produces a cooling effect, and evaporative coolers take this principle into account in their design.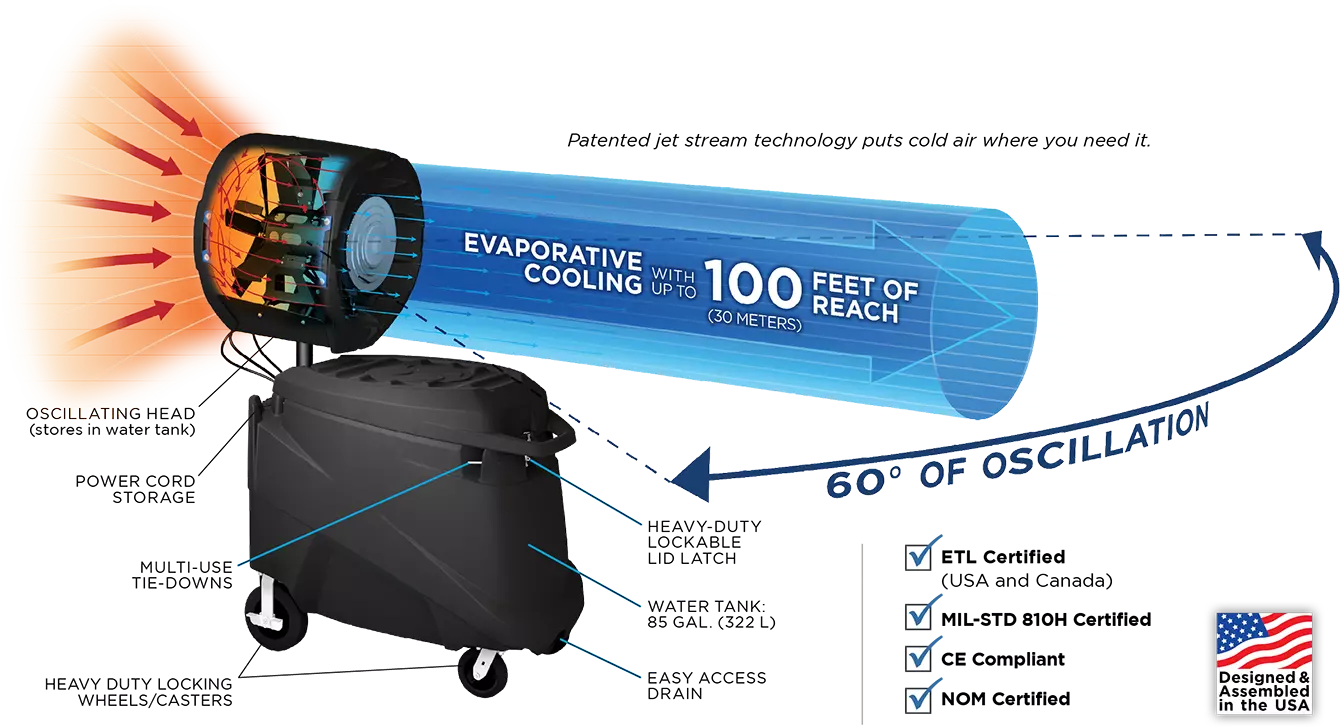 Power Breezer Uses Atomized Evaporative Cooling Technology
That means that there are no filters to use – all you need is power and water! In an atomized evaporative cooling system, such as the Power Breezer, water passes through an atomizer which creates tiny droplets that are evaporated and do not wet the surrounding environment, while cooling the air. These systems are more efficient than swamp coolers and do not require the use of filters or pads.