Skip to content








The Obvious Choice for Correction Facilities
Avoid Inmate Litigation
Prevent expensive lawsuits and litigations as a result of heat related injuries
Reduce Heat Injuries
Heat related injuries can cause harm inmates and disrupt normal operations.
Used in Facilities Nationwide
Power Breezers can actively be found at corrections facilities across the U.S.
Cost Effectiveness
Atomized Evaporative Cooling is cheaper than standard HVAC and more versatile where options are limited.
Oscillating Head
Drives cool air 60 degrees without getting your team or equipment wet. Average humidity addition in spaces is less than 1%.
Requires No Filters or Pads
Unlike a swamp cooler, our systems cool the air without the need for expensive replaceable media.
Durable and Portable
Can be used in outdoor and partially covered areas for events, drills, construction, aviation and fleet maintenance.
Long Run Times
With an integrated 85 gallon tank, Power Breezer systems can run up to 72 hours without refilling (in certain conditions)
ETL Certified
Intertek #5020546 ETL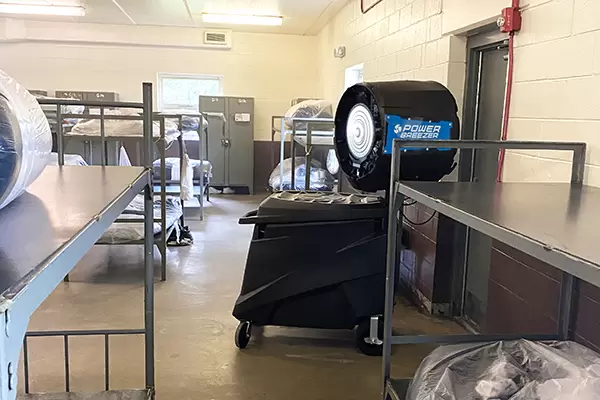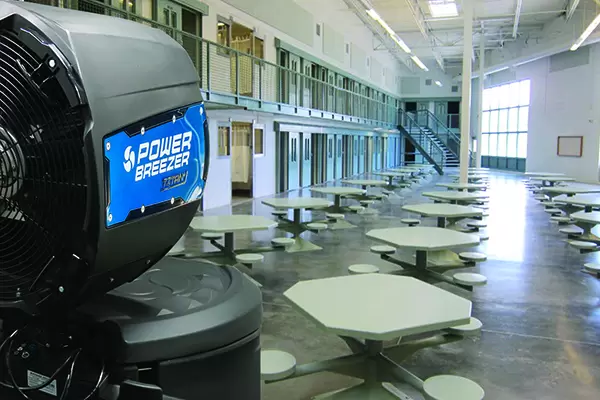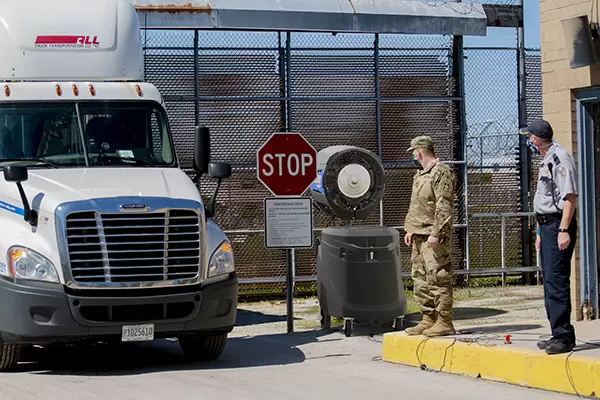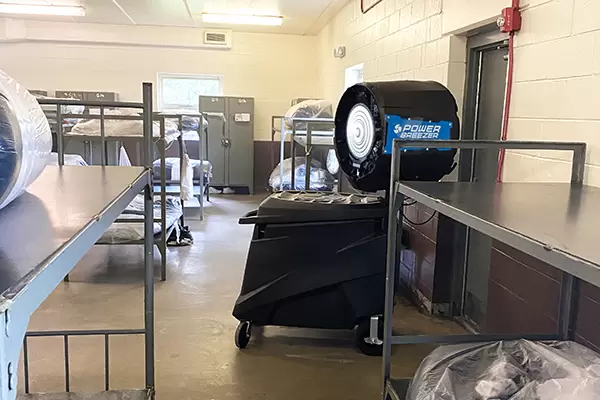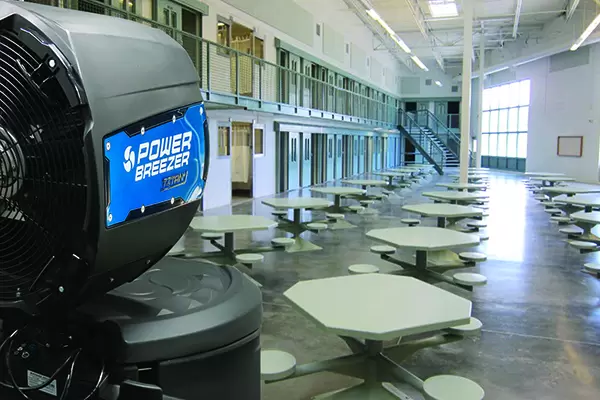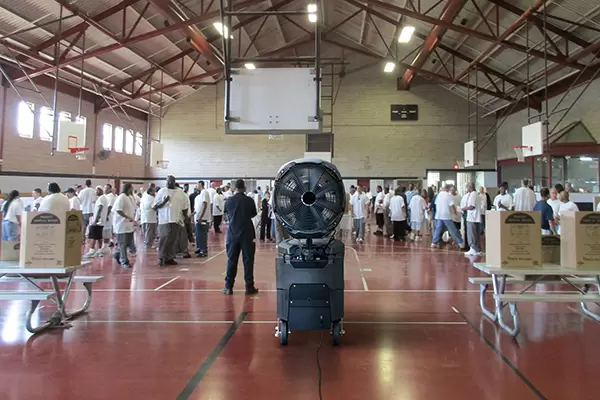 Reduce Mistakes
There is a 42% increase of mistakes when the temperature jumps from 80F to 90F then again 400% when 95F!

Reduce Attrition
When it's hot people experience higher levels of fatigue and an increased chance of heat related injuries.

Increase Productivity
When you're hot your performance is reduced due to increased breaks and the need to rest.

Create Safer Environments
Safety is #1 - it's important that workers have the proper tools in order to complete their mission, including heat mitigation in harsh environments