The Power Breezer Max + provides mist up to 50 ft. and wind up to 100 ft. With this increased power, the Power Breezer Max + can cool any large environment, including large semi-enclosed outdoor spaces. If you need cooling power to the max, look no further. All Units are backed by our 2 Year Warranty.
Why Power Breezer?
Power Breezer help's address the four hidden costs of heat perfect for cooling large indoor spaces and mid- sized, semi-enclosed outdoor spaces. Power Breezers keep operations running at peak performance even in the hottest conditions. Compact, quiet, and tough. Don't risk it, address it.
Protect your people – Cools anywhere AC cannot
Set it and forget it – No filters, nozzles, or hose connections.  One water fill can last days
Atomized water cools a large area without getting people or equipment wet
Cools in all climates – Variable fan speed and cooling settings for dry and humid environments
Key applications include: Warehouses, Distribution Centers, Light Manufacturing, Construction, Packaging, and almost anywhere people are sweating.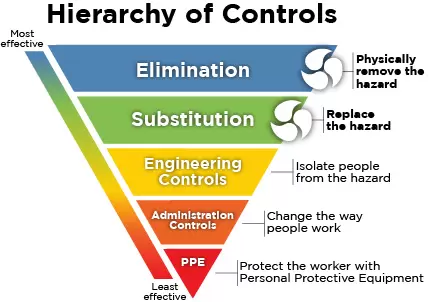 Frequently Asked Questions
Do you get things wet?
No, Power Breezer's are adjustable to ensure that the water added into the environment evaporates within 6'.
Do you increase the humidity?
In a typical application the facility is not closed and the air refreshes often enough that any increase is <1%.
Is there a warranty?
Units come with a 2 year warranty.
Technical Specifications
Our units are 110V / 220V and we would be happy to answer any questions. Our cooling capacity is 30,800 BTU/H. We don't measure our CFM as we do more than move air, we cool it. We are ETL certified (USA/Canada) , CE Compliant, and NOM Certified. We are MIL-STD 810G certified as well.