As you slide into summer heat and safety stories – meet Power Breezer, the world's most advanced mounted & mobile atomized evaporative cooling system.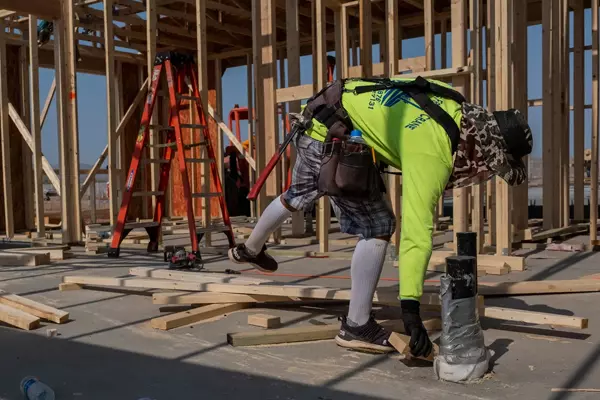 While millions of people click and shop online for everything from produce and vitamins to pool floats and iPad covers – the staff fulfilling orders at our distribution centers, farms, and manufacturing warehouses across the country, typically work in dangerously high temperature conditions.
According to the NY Times a recent study suggests that heat increases workplace injuries by making it harder to concentrate. The increase in extreme heat over the years isn't just a threat to those who work outdoors, but also those who work in a warehouse and manufacturing plants.
Bay Area-based World Market recently installed Power Breezer units in their Stockton distribution center – the first location in the company to have this technology.
"Our top priority is to ensure our warehouse team is motivated and has a safe working environment when heat stress is considered. One of our key investments in our workers' health and well-being is the Power Breezer Sky, which have been added to our DC's,"

Bob Tway, VP Supply Chain
After just a few short weeks of having the fans installed, the staff cheered every time they were turned on. Management noticed an improved work environment with increased morale and happiness of employees.
Employee workplace safety is vital and top concern — In April, OSHA announced the National Emphasis Program to protect employees from heat-related workplace hazards and injuries.
"We are pleased to partner and support World Market's efforts to raise morale, care, and safety of their warehouse and ecommerce teams by installing the Power Breezer Sky's innovative cooling solution."

Bryan Hoadley, Power Breezer CRO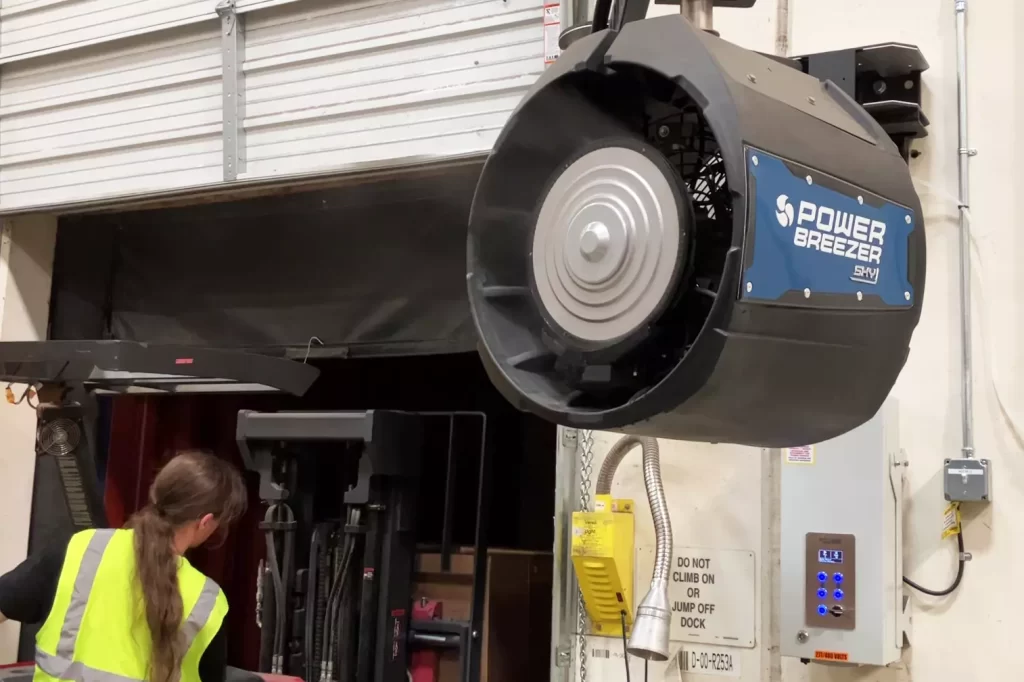 With such a positive response, World Market is looking to install Power Breezers into more distribution centers in 2022.
Power Breezer is not air conditioning, although it sure feels like it, but a super powerful evaporative cooling fan that is mounted and mobile and can be used indoors or outdoors. With the introduction of the new Sky mounted Power Breezer, the company has pivoted to address the concerns of warehouse and manufacturing plants, especially those workers in extreme heat inside trailers moving those ecommerce packages fulfilling our orders.
Video Power Breezer Sky in action : Here