In 2021 heat waves swept across the United States – causing hundreds of deaths, thousands of heat related injuries, and long term damages and images for businesses. As the temperature began to rise there was a panic across parts of the United States and even Western Canada due to the supply of swamp coolers being gone before the summer had started.
What Caused The 2021 Swamp Cooler Shortage??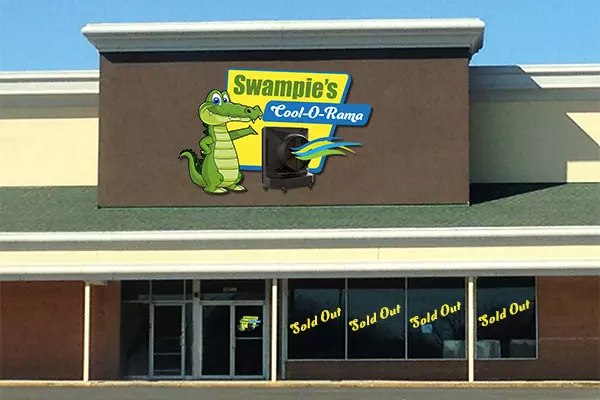 As the heat wave impact started to become apparent, businesses started buying up and renting all the swamp coolers they could – depleting whatever supply was available early in the season. Retailers across the country sold out of swamp coolers from the largest brands and thousands of people were unable to get the cooling they needed.
The 2022 is HOT HOT HOT
With reports of early heat waves this year impacting the Central and Southern United States, it's important to prepare ahead for mobile cooling equipment shortages. 2021 was a particularly hot year, so we're seeing very high demand for Power Breezer early in the season.

A More Reliable Solution is Available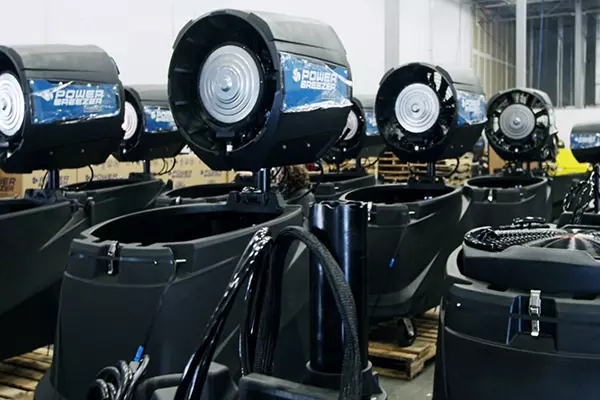 Aside from issues with overall availability last year, there are a number of issues with swamp coolers which can lead to added hassle and expense such as the need for replaceable media / filters, cleanliness, and the fact that most of them just don't hold that much water.
Power Breezer is a powerful atomized evaporative cooling system that does NOT use any pads, filters, or removable media. It's more powerful than most swamp coolers, capable of blowing cooling up to 100 feet, and has an oscillating head. Its patented atomizer and 85 gallon water tank is able to disperse cool air for days in places where nothing else can.
Power Breezers are available to purchase directly from Power Breezer or through a number of retailers and distributors who carry stock (prices could vary) such as Grainger, ULINE, MSC Industrial, Motion, Fastenal, ADS, and more. We recommend you place your order as soon as you can so you can have the cooling you need, when you need it.
Our team is available to help you with any questions as well at 844-233-5673 or via our contact sales form.