Here at Power Breezer, our mission is all about handling heat with innovative technology. Our products help people accomplish things big and small, in their everyday lives, by making working conditions more manageable. Heat is a common condition in most places of the world. Whether seasonal or in some cases, every day, and it is not the easiest to manage, nor the safest obstacle to work through. Our products are created to handle the heat in a sustainable, convenient, and effective manner, ensuring workers can handle their jobs in safe and comfortable conditions. Want to know how we make the magic happen? Read on!
About Power Breezer Atomized Evaporative Cooling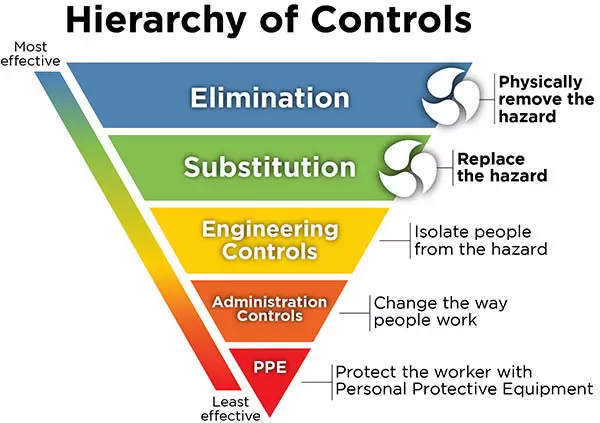 Not to be confused with a swamp cooler (which requires the use of filters), the Power Breezer is a smart, atomized evaporative cooling system which offers a different type of cooling process than a standard AC unit, portable air conditioner, misting fan, or swamp cooler. While air conditioners, both for central air and portable systems use cooling chemicals and routing mechanisms to generate cool air, evaporative coolers are powered by their own specific type of technology. In industrial settings, these immensely powerful fans have the ability to cool in ways air conditioning cannot. Our cooling fans take the hot air of the environment they are used in and then convert it to cool air using moisture and atomizers. Then, they funnel the cool air through a high-powered fan, back into the environment, with much cooler results. The result is a stream of cooling focused on cooling the people, not the space.
Power Breezer industrial cooling systems are known throughout the world as advanced cooling machines. Our products have been used in all branches of the United States Military, and on countless military bases globally. We are trusted by such entities as NASA, the United States Postal Service, FedEx, and Amazon. Additionally, in the sports world, our systems are proudly used by 60% of the U.S. professional football teams, including during prior Super Bowls, and by Major League Baseball. Numerous college sports programs across the country, as well as high school sports, also use our fans to ensure athletes, coaches, and bystanders are properly safe from heat-illnesses and remaining cool when on the field.
How Power Breezer Cools the People, Not the Space
The hallmark of the Power Breezer is that it is not just covering a lot of ground when it runs. Unlike an air conditioning unit, our technology works to cool the heat in the air, rather than blowing cool air into a space to eliminate the heat. Our machines use atomizers and smart technology to turn the hot air into cooler air, and this process decreases air temperatures by up to 27°F.

When it comes to job sites, comfortable and safe workers are more productive workers. Studies from both the U.S. Government and private entities have demonstrated that as temperatures in the workplace rise, productivity drops. According to the safe work conditions designated by NIOSH, the easiest measure to implement for worker safety is to eliminate the hazard. Our evaporative cooling system does just that, by transforming hot, stale air into cool, purified fresh air instantly. Additionally, our technology is designed to use significantly less power than air conditioning, which is an added benefit for businesses seeking cost-effective, long-term safety solutions.
Our Aim to Make Life Better in Hot Conditions
Our mission here at Power Breezer is to enhance the quality of life for anyone working hard in hot conditions. It's not just about a product that we make and sell; it's about having a positive impact in helping people achieve more, drive productivity, and keeping people safe in the process. Heat-related illnesses are serious threats to worker safety. Heat exhaustion can be extremely dangerous and heat strokes can kill. Whether it's on the football field in front of thousands of fans, or a warehouse loading zone; hot working conditions must be handled safely and workers' safety and comfort should be a priority above all for all companies. As a company versed in the importance of temperature and climate safety, we understand what it's like to deal with incessant heat. It's grueling and by all means, the right equipment is necessary to ensure safety for everyone on the job.
Our products have been trusted and used proudly by major players in shipping and warehousing, the U.S. Military, the NFL, and deployed worldwide. These entities trust our products to keep their employees, athletes, and workers safe in very rigorous conditions and climates. From our perspective, knowing our products are helping our armed forces better handle their tasks and training is very empowering. Knowing that our technology is contributing to safety on the field and in assisting with commerce operations is a very satisfying and humbling notion. Knowing we are impacting our nation as a whole is something we are grateful for and we do not take it lightly. To learn more about how our industrial cooling products can be used in your workplace, reach out to our team today!