A triple digit heat wave has struck workers across California with the hottest weather of the year Labor Day week 2022 especially at warehouses, fulfillment centers, athletic events, and outdoor professions where there is no air conditioning.
The National Weather Service issued excessive heat warnings which advise people to stay hydrated and avoid being outdoors in the morning and afternoon hours. On Wednesday Gov. Gavin Newsom formally declared a state of emergency to increase production of power and called on local residents to reduce the amount of electricity they consume.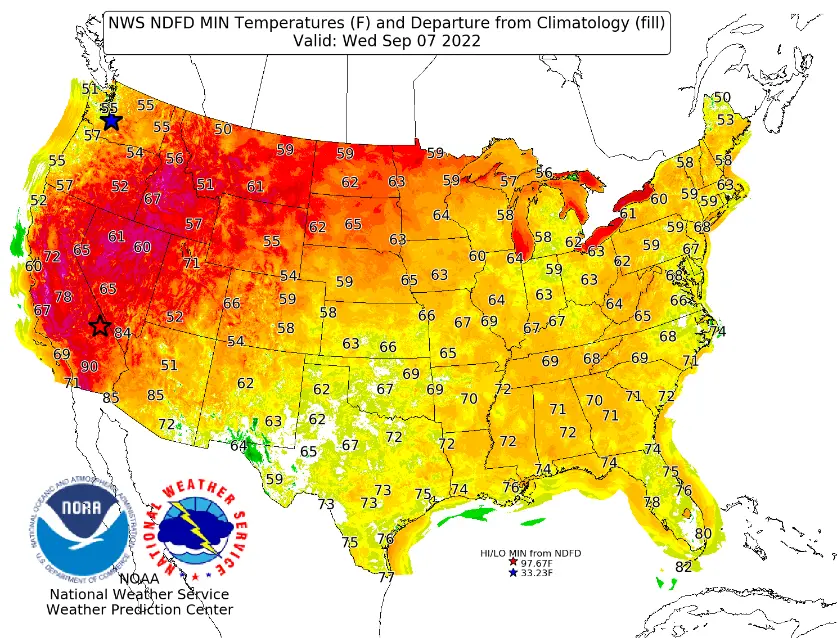 This historic heat event is expected to last 10+ days. Burbank, California reached 114 degrees on Wednesday. A heat dome will be parking itself over Southern and Central California and won't dissipate for over a week. The past record for this was set on August 26, 1944 at 111 degrees. Sunday and Monday are expected to be the hottest days of the week.
Extreme heat affects productivity and quality of work, as well as limits the number of hours people can work in those conditions lowering the overall effectiveness and endangering their health. From 1992 to 2017 there were more than 815 workers recorded to have died of some form of heat stress, with over 70,000 injuries. While July and August see 2x the typical injury baseline, September has a fair share of injuries as well: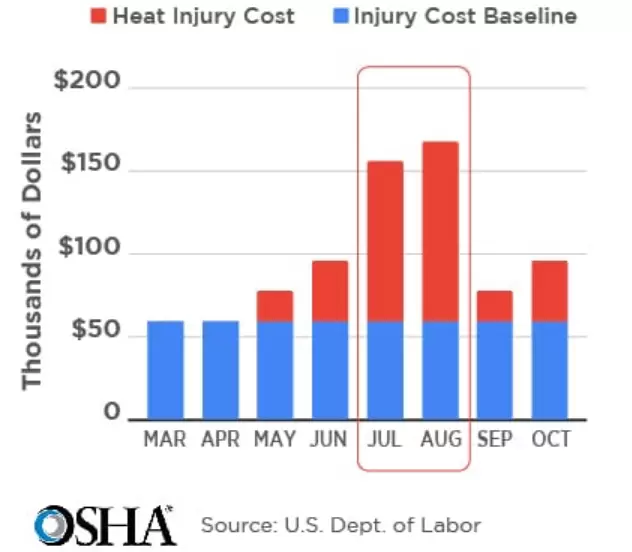 Check out our infographic on heat injuries and how to spot them here.
In order to beat the heat and keep productivity up, many organizations are relying on advanced cooling solutions to keep workers running at full capacity with products such as Power Breezer atomized evaporative coolers. Unlike swamp coolers, atomized evaporative coolers actually evaporate a fine mist into their air without wetting the surrounding environment – lowering the temperature of surrounding air by up to 30 degrees.
In addition to lost productivity and heat causing people to scramble to keep cool – the heat wave is one of the biggest tests that the California power grid has ever had to endure. Officials warned that there are risks of blackouts as electricity demand soars. In this kind of weather, blackouts can be deadly as cooling systems completely shut down and people are exposed to extreme heat conditions.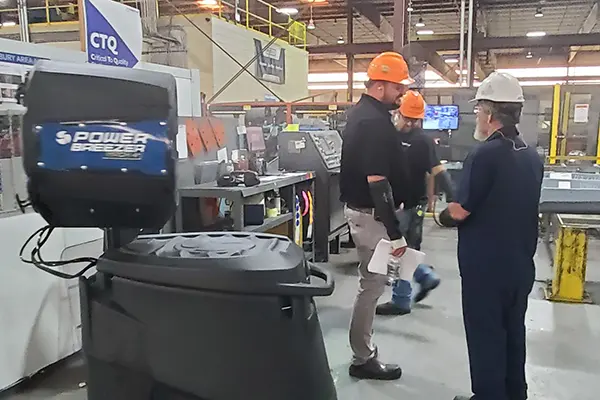 Powerful Power Breezer cooling systems can be found at businesses, warehouses, cooling centers, and stadiums across the country due to their ability to project wind up to 100feet (in ideal conditions), high water capacity, durability, and portability.