Across the United States, rising temperatures have given rise to heat waves well into fall and a record number of heat injuries. In California, schools have been closing, events have been canceled, and residents are wondering when relief will be in sight. Unfortunately, the future weather outlook does not look so positive. Now is the time to be vigilant, because extreme heat CAN kill you.
Of all natural disasters across the globe, HEAT is the top killer beating out hurricanes and tornadoes. A 2021 study found that there has been a 74% increase in heat deaths since 1990 and heat waves are lasting longer than ever. In fact according to the National Weather Service – deaths caused by extreme heat in the U.S. has increased from 108 to 190 deaths in 2021.
Courtesy: National Weather Service
How To Protect Yourself
There are a number of simple precautions that can be taken in order to prevent death from extreme heat. This includes limiting heat exposure, drinking water, and using modern technology to keep cool.
Keep Hydrated
Limit Heat & Sun Exposure
Utilize Air Conditioning
Use Evaporative Cooling or other means of cooling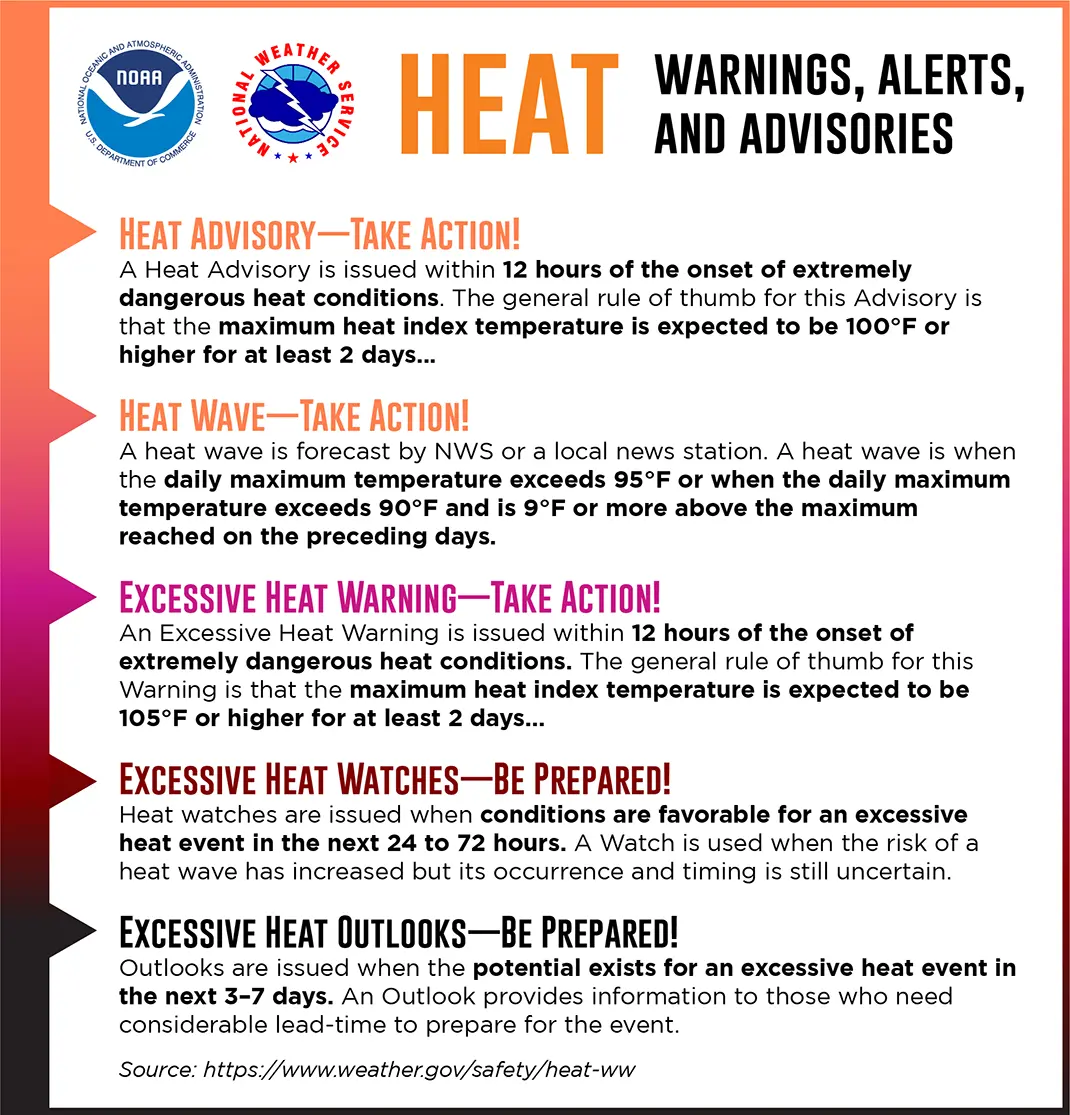 What About Those Who Work Outdoors?
Working outdoors in extreme temperatures can be a dangerous task, especially for long periods of time. In addition to the obvious safety concerns, heat exposure can limit productivity, lower the number of workable hours, and has an impact on overall quality
Use Atomized Evaporative Cooling
Commercial outdoor cooling machines such as Power Breezer atomized evaporative coolers are able to function outdoors as well as indoors to lower the surrounding air temperature and blow wind up to 100 feet away by evaporating water into the air using a powerful fan.
Keep Hydrated
Readjust your work schedule
If it's 110 degrees outside during the day and you need to work outdoors, try to reschedule to morning, evening, and nighttime hours when the temperatures are more tolerable.
OSHA Is Regulating Heat Safety
A National Emphasis Program (NEP) has been issued for heat safety from OSHA & the U.S. Department of Labor.
"When the heat index1 is 80°F or higher, serious occupational heat-related illnesses and injuries become more frequent, especially in workplaces where unacclimatized workers are performing strenuous work (e.g., intense arm and back/lifting work, carrying, shoveling, manual sawing, pushing and pulling heavy loads, and walking at a fast pace), without easy access to cool water, or cool/shaded areas, when working in direct sunlight or areas where other radiant heat sources are present" – NEP Outdoor and Indoor Heat Related Hazards
The goal of the NEP is to dramatically reduce the number of exposures workers have to heat related hazards that can result in injuries or death by targeting specific types of workplaces that have radiant heat sources. This will be enforced with inspections, fines for noncompliance, and testing.