President Biden's administration has announced plans to develop an initiative to ensure workers are protected from extreme heat. As temperatures continue to reach astounding highs every year, continuously breaking records, it has become imperative to address the increasing health risks occurring due to climate change.
This move is aimed at protecting workers in such industries as construction, warehouses, factories, kitchens, delivery, and agriculture, which are among the most at-risk for exposure to extreme heat on the job. Workers in these industries are also among the most prone to heat stress and heat-related injuries, which have the potential to cause death.
Managing Record-Breaking Heat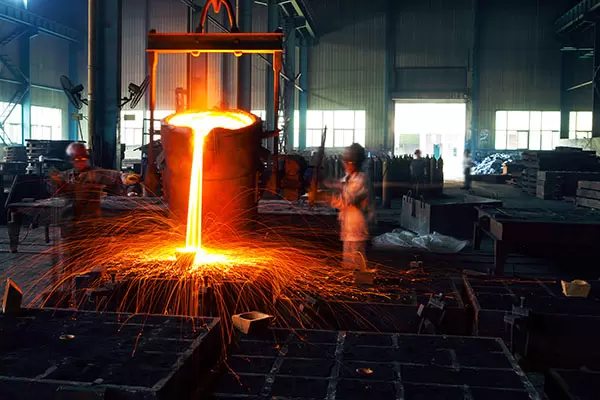 Just in 2021, throughout the United States, numerous regions have experienced record-breaking high temperatures, according to NOAA. And in accordance, there have been many reports of heat-related illnesses and fatalities as a result of the extreme heat this year. Therefore, due to the urgency, many officials throughout the country have reached out to the Occupational Safety and Health Administration, or OSHA, to reassess its standards. They have also pressed the importance of developing new standards to address conditions that force workers to endure extreme heat on the job. "As with other weather events, extreme heat is gaining in frequency and ferocity due to climate change, threatening communities across the country," remarked President Joe Biden.
President Biden furthered by stating: "Rising temperatures pose an imminent threat to millions of American workers exposed to the elements, to kids in schools without air-conditioning, to seniors in nursing homes without cooling resources, and particularly to disadvantaged communities. My administration will not leave Americans to face this threat alone."
As a result, OSHA, which is governed by the Labor Department, is set to draft its first governing rules regarding heat exposure for those working in outdoor and high-heat environments.
The Importance of Heat Standards for Worker Safety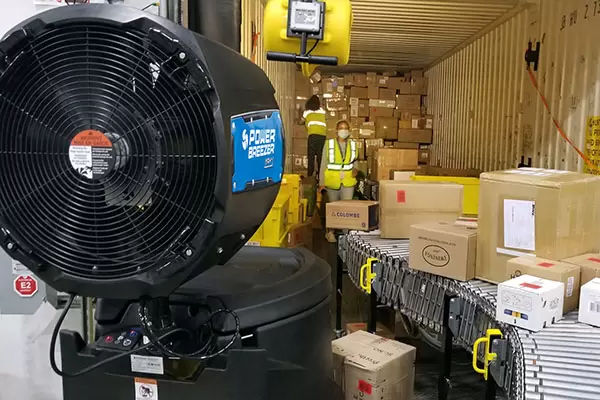 Extreme heat is the number one climate-related hazard in the U.S., killing more Americans than any other yearly, per the National Weather Service. Presently, the federal government has no federal standards for worker safety, even though public officials and workers' rights activists have pushed on the issue for decades. There is also an ongoing discussion regarding the occurrence of under-reporting of heat illnesses, which is both dangerous and potentially fatal for workers who face these conditions regularly throughout the hottest months of the year.
Current Plans From the Biden Administration
Biden's administration plans on developing an interagency, the Heat Illness Prevention Work Group to gain further understanding of the challenges being experienced. This initiative also plans on developing an action plan that covers the most significant methods to protect individuals from heat-related injuries while on the job.
The Labor Department also intends on prioritizing various heat-related interventions and workplace inspections when temperatures reach above 80 degrees on the heat index. Along with this initiative, the department is developing plans to focus on the most at-risk industries, ensuring resources can be allocated towards inspections.
What Kinds of Rules to Expect
Although the official guidelines have not yet been released, these guidelines may include:
Requirements that call for halting work when temperatures reach a certain level.
Mandatory breaks for those working in hot environments for a certain length of time.
Requirements for employers to provide cooling methods, shade, and water for workers in certain environments.
Requirements for employers to provide immediate access to medical assistance for workers in high temperatures.
These guidelines are expected to form the basis of federal regulations regarding working in high temperatures, and when they do, employers are bracing for some financial impact as a result. Between the increased costs they may face, or the loss of productivity from workers, their businesses will most likely undergo some changes. However, this may turn out to be an overestimation, when considering the loss of productivity occurring when temperatures increase over 80F degrees, as well as workplace injuries that eat into companies' bottom lines.
Despite the current attention being dedicated to the issue of extreme heat in the workplace, many industries, including the United States Military and the United States Soccer Federation already have standards and protocols in place for managing hot temperatures.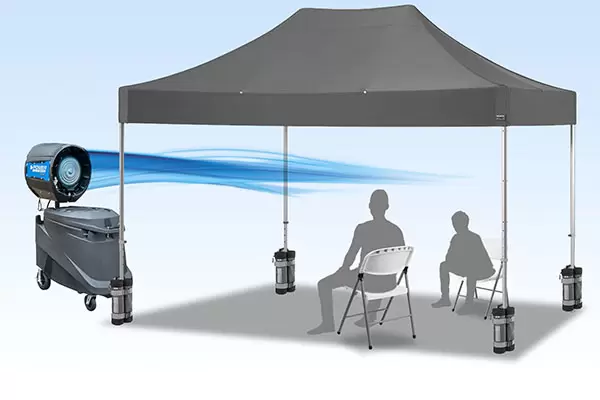 Rather than wait for federal regulations, considering the alarming heat the nation has faced, implementing heat mitigation methods is extremely important. If your business is an industry directly affected by rising temperatures, ensuring you have a system ready to protect workers is absolutely essential. Using cooling technology, such as Power Breezer systems, having specific action plans for managing work/ rest periods in high heat, access to cold water, and having shaded areas for workers to retreat can make a major difference in both worker performance and your company's level of productivity during the hottest months of the year.
To learn more about how Power Breezer products can be implemented in your place of business to deliver automated, portable, and powerful cooling technology, reach out to us today!