Currently, parts of the United States and Canada are experiencing what is considered by many to be the worst heatwave in recorded history. Spanning across Alberta and Manitoba in Canada, as well as Oregon, Washington, and throughout the Pacific Northwest, hundreds of people have died due to the heat. All the while millions are in danger, seeking refuge, and looking for ways to stay safe and cool.
2021 Heatwave: A Sign of Things to Come?
"This was a true health crisis that has underscored how deadly an extreme heatwave can be," Multnomah County Health Officer Dr. Jennifer Vines remarked, as reported by Reuters. "As our summers continue to get warmer, I suspect we will face this kind of event again."
However uncommon heatwaves are, they are occurring more often, as we are seeing heightened temperatures across the world. According to Climate.gov, the current heatwave in the Pacific Northwest is the most severe the area has ever seen. While this heatwave came on the heels of a record-breaking heatwave that scorched the Southwest during mid-June, the impact in the Pacific Northwest has been much more severe because the area is not accustomed to such intense heat levels.
The Dangers of Heat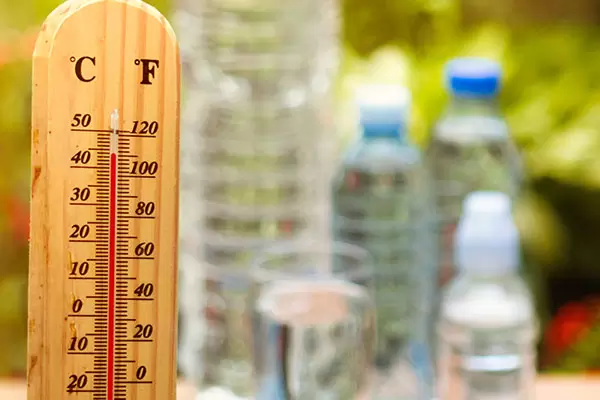 The heat shows no mercy and it does not discriminate where victims succumb to its grip. People are dying in their homes, workplaces, cars, and settlements for the homeless. Meanwhile, hospitals in these areas are admitting people by the hundred, suffering from heat-related illnesses such as heat exhaustion and heatstroke.
For employers, the heat presents a precarious circumstance and new challenges. While production and output are necessities for businesses to run, employers are responsible for maintaining safe working conditions for all staff members. Employees should never be forced to work in potentially dangerous or deadly conditions, and employers must provide ample measures to ensure dangers are heeded and resources are provided for comfort, safety, and adherence to mandated guidelines.
The Signs of Heat-Related Illness
It is important to be aware of the signs of heat-related illnesses, both for prevention and to be prepared ahead of time in the event anyone demonstrates symptoms. Here are some signs of heat illness:
Dizziness
Confused/ mumbled speech
Red/ hot/ dry/ damp skin
Cold/ pale/ clammy skin
High body temperature (over 103°)
Fainting/ passing out
Heavy sweating
Muscle cramps
How to Mitigate Heat-Related Illness During a Heatwave
While the heat is not a force we can control, there are many measures we can take to stay safe until temperatures cool. With much discussion surrounding the potential for extreme weather in the decades to come due to climate change, it is important to take some initiative. Consider your options to prepare in advance, to ensure you have what you need ahead of time in the event such an emergency occurs with no relief. As the present circumstances demonstrate, waiting until a dire situation occurs can result in substantial injuries.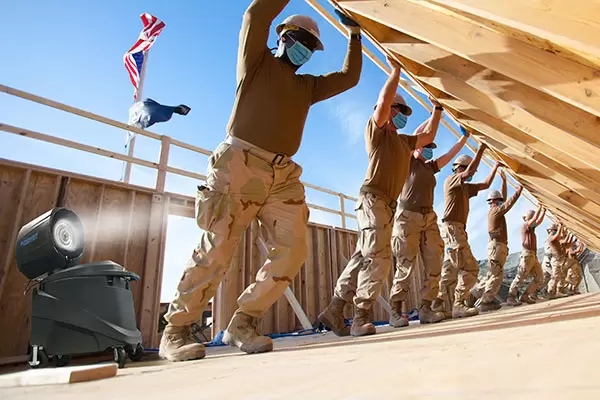 Here are some ways to keep your employees safe and cool on the job when working is necessary during a heatwave.
Provide an abundance of cold drinks, ice, and salty snacks to ensure workers are hydrated and have access to electrolytes.
Ensure there is a strict code for working during high-heat conditions. Establish what temperatures are safe to work in, in what temperatures physical work must be halted, and a strict work-to-rest ratio to ensure heat exhaustion is prevented.
Ensure there are powerful means to cool the environment. While central air conditioning is ideal, it is not common in places like the Pacific Northwest, where excessively high temperatures are rare and air conditioners are not often used.
Options such as atomized evaporative cooling, misting fans, swamp coolers, or portable air conditioners can provide lasting relief. Atomized evaporative cooling systems are especially ideal because they are highly energy-efficient, portable, and capable of dropping temperatures up to 30 degrees.
As residents in the Pacific Northwest and Canada fight the heat, stores are running out of resources like portable air conditioner units and fans. Furthermore, many people are questioning the overall conduciveness of AC units, and if they are contributing to heating the planet more due to the amount of heat they exhaust.
With so many variables and so many unknown factors to defeating the heat while trying to manage it on a global scale, the immediate moment is what's at hand. With these kinds of severe heatwaves happening, people need legitimate options to stay cool, safe, and healthy.
Solutions to Manage the Heat
Managing heat is especially important in work environments where physical labor is taking place. While heat is known to impact productivity, it can have severe consequences if the appropriate action is not taken place to ensure safety on the job. Employers should consider having on-hand options such as instant, industrial-grade cooling in the event of an unexpected emergency involving excessive heat, such as Power Breezer atomized evaporative cooling systems.