Used by all branches of the U.S. Military, Power Breezer atomized evaporative cooling systems protect those who actively serve our nation.
Active military personnel are often working in difficult, demanding environments. To mitigate the risks of heat-related illnesses in high-heat conditions, serious cooling solutions are necessary. For this reason, the military has found Power Breezer systems to work effectively and efficiently to supply the need to cool, in a portable, energy-saving manner that keeps people safe.
Cooling to the Demands of the Military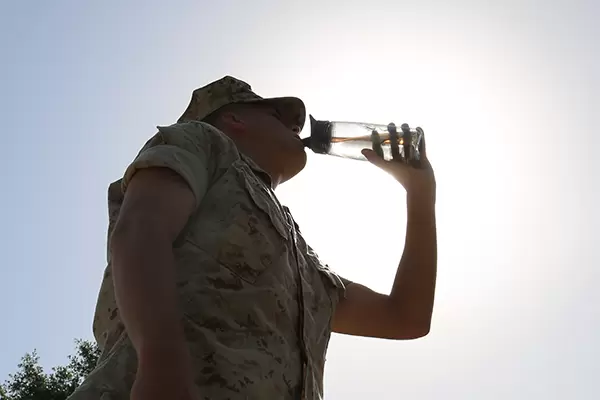 All branches of the military have intense physical demands, and the job of all military leaders is to ensure all servicemen and women are properly protected from heat related illnesses. Though impossible to safeguard every potential scenario military personnel encounter, on military bases throughout the world, the start of the art technology and atomized cooling technology of Power Breezer systems offer exceptional protection from high heat.
Safety is the Highest Priority
Heat-related illnesses have the potential to be extremely dangerous, however, injuries and illness caused by heat exposure are almost always entirely preventable. In the military, there is absolutely no flexibility in this regard. Service members put their lives on the line daily; therefore, it is essential they are equipped with the appropriate equipment and technology to withstand the conditions they are exposed to.
In this regard, the military maintains strict codes regarding safe conditions, particularly when heat exposure is a concern. In the event of a Black Flag call, there must be measures in place to reduce exposure to high heat.
What is a Black Flag Environment?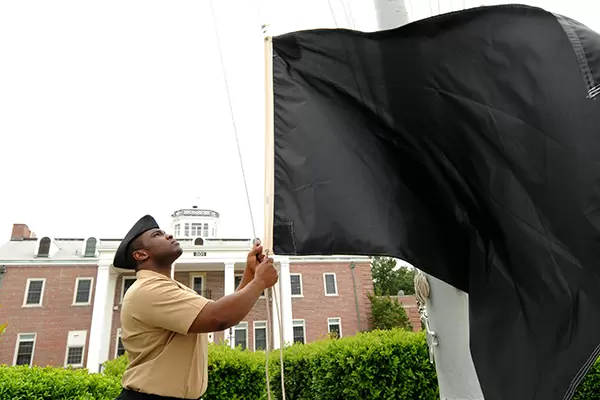 The U.S. Military takes extreme temperatures and the risk of heat stress very seriously, especially in terms of being prepared for the unexpected. Heat on the job can affect job performance, concentration, and therefore, exacerbate the likelihood of increased stress, errors, illness, and injury. The most important factor is being ready in these predicaments to ensure the safety of all personnel involved.
In the event of a Black Flag warning, there are specific actions that must be taken by all parties to ensure safety. Black Flag situations are determined when temperatures exceed 90℉ degrees, and should standard work continue without intervention, the risk of heat-related illness significantly increases. A specific protocol needs to be followed in regards to work and rest cycles when a Black Flag is called, and all physically strenuous tasks are to be halted (except mission-critical work). In these situations, having portable, on-demand, effective cooling systems are necessary. Power Breezer atomized evaporative cooling technology is capable of lowering temperatures by 27℉, delivering substantial cooling, quickly and effectively. As a result, these cooling systems are being used so abundantly by the military, the presence of these machines is a common sight at military bases throughout the world.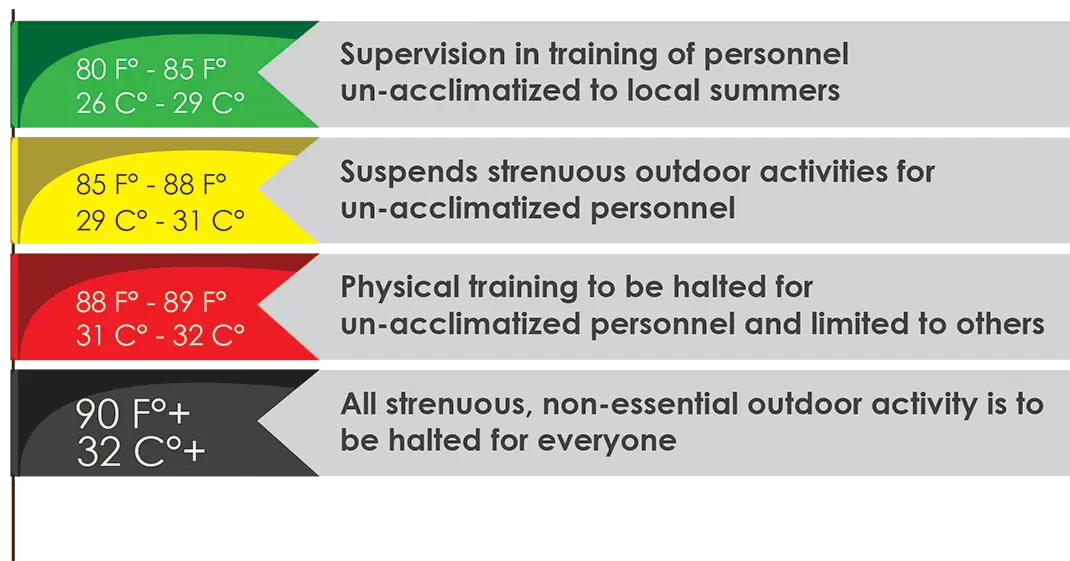 About Power Breezer's Innovative Technology
Power Breezer technology aims to innovate where no others can. We are a United States-based manufacturer, producing the highest level of machines dedicated to heat mitigation and sanitization. Our products are deployed globally and used in extremely demanding conditions.
Power Breezer manufactures commercial and military-grade products designed to mitigate heat safely. Our products are extremely cost-effective, using sustainable technology to keep workers cool in environments like loading docks and when loading / unloading commercial and e-commerce trailers. Across the world, Power Breezer machines are the top choice for heat mitigation in high-demand environments, producing results no other systems can.
Power Breezer machines offer the most advanced mobile cooling and sanitization technology. These systems utilize atomized evaporative cooling, which produces intensely powerful temperature reduction capabilities compared to other similar products such as portable air conditioners and swamp coolers.
Why Power Breezer is the Top Choice for the U.S. Military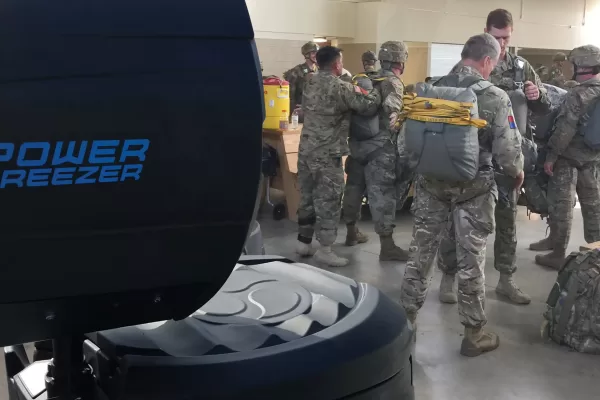 There are numerous products on the market that are designed to provide cooling and to mitigate heat, however, none deliver the power like Power Breezer, which feature unique, patent-pending innovations. Power Breezer technology ensures safety and efficiency, so no matter what kind of physically demanding situations are taking place, military members can remain safe and out of harm's way.
Power Breezer cooling systems are used by all branches of the U.S. Military and the Department of Homeland Security. Our military-grade machines are made to perform and they are used to keep our armed forces cool, safe, and able to work in some of the most demanding environments, in ways and situations no other solutions can. At Power Breezer, our motto is: "We Believe Everyone Deserves to be Cool ®" and we develop all of our technology around this. Our products are made to protect and empower people, ensuring they can stay cool and comfortable while working some of the most difficult jobs in the world. We cool people, not just spaces, and we are proud to protect those giving their all, protecting our nation.